I am still basking in a post-vacation glow from a trip with my family to Puerto Rico. It was a bit of a last minute decision as far as vacation-planning goes, trying to hold on to the last bit of summer, but I am so glad we did it. Puerto Rico was everything I wanted in a vacation…there was culture, history, adventure, nature and beaches, all wrapped up in a 3,515 square mile island. And while this isn't a travel blog, and I'm certainly no expert on traveling, we are all about self-care here at Everyday Road to Healthy, and nothing says self-care like a wonderful vacation making family memories.
Where we stayed
I honestly did not research this too much. We had some recommendations from friends and after discussing with my vacation planner and friend, Kari Baer with Ears of Experience, we decided on the San Juan Marriott Resort & Stellaris Casino.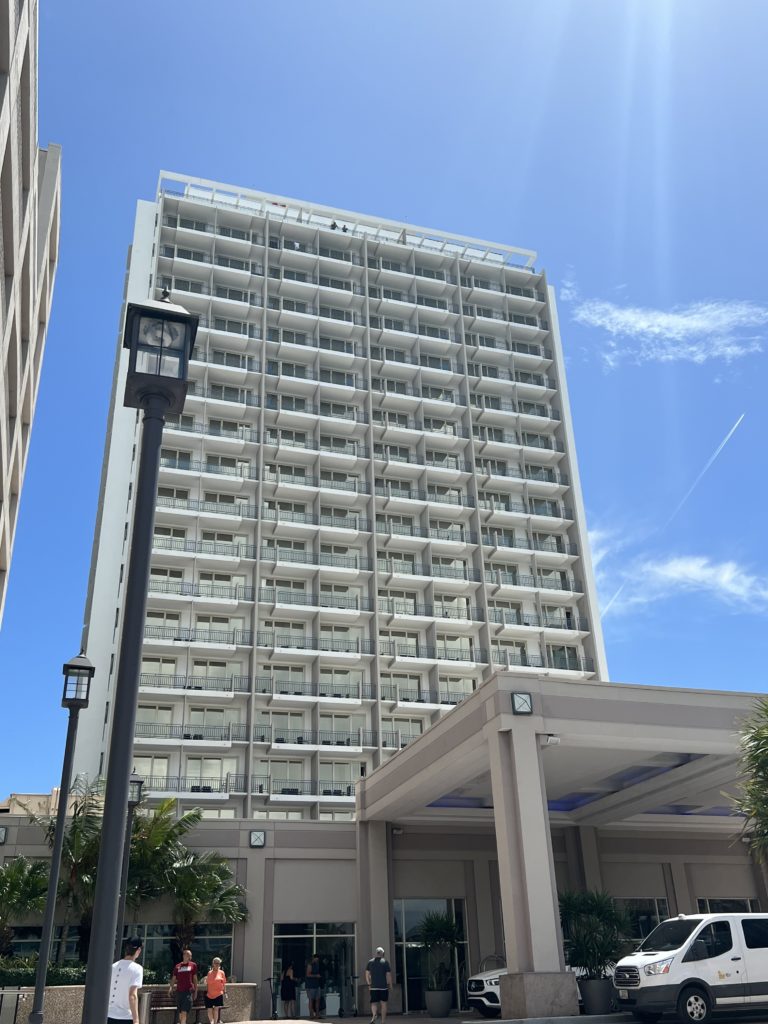 It was the perfect location, right on the beach, central to places we knew we wanted to visit, such as Old San Juan and El Yunque National Forest. It is located in downtown San Juan in the Condado area, with many restaurants, convenience stores and even a Starbucks within walking distance. Other plusses include the access to beach towels (no need to waste precious luggage space and pack beach towels like I did!), chairs and umbrellas, and the awesome resort pool with a swim-up bar, waterslide and hot tub.
The hotel had a marketplace with quick breakfast options we could grab before heading out on our adventures, and if you're into trying your luck, the casino looked like fun. And of course I have to mention the spa and fitness area, which was a great size for a hotel gym, and we actually used once during our vacation!
Things to do and See
I could probably write several pages on all the things we saw and did on our vacation, but I'll try to just summarize. My first tip for anyone going on vacation to Puerto Rico, I highly recommend renting a car! If we didn't have a car, we would have missed out on so much, or would have had to rely more on expensive excursions to see more of the island.
Old San Juan – What a neat little city filled with history and culture. We saw old forts, old churches, and just enjoyed the colorful architecture. We went back a few times during the week to just explore and eat authentic Puerto Rican food. Tip: There are $5 parking garages right along the water. Take a ticket when you go in, then pay when you go back, before heading to your car. You have 15 minutes to leave at that point.
El Yunque National Forest – This was probably my favorite thing we did. It was about an hour drive from the hotel and you do need a ticket to get in, which you reserve the day before, but it's only $2 per car. The drive is so so scenic and I will never forget the moment we rounded the corner and saw the first breathtaking waterfall, Coca Falls.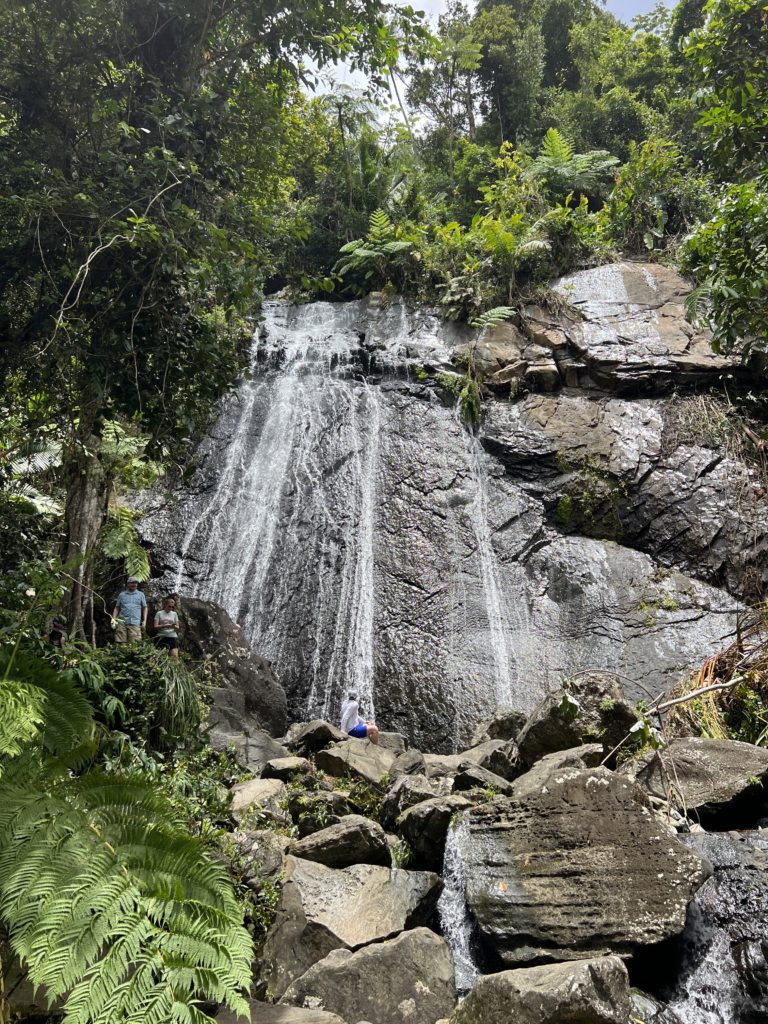 There are several scenic points to pull over and take pictures, and we found trails here and there to stop and hike, a couple rewarding us with natural pools and waterfalls where we could take a dip and take advantage of good picture-perfect opportunities. Unfortunately there was a large area still closed off because of damage from the hurricane, but I still loved that day of our trip. Tip: If you are driving there yourself and need a ticket, be sure to set up a recreation.gov login in advance. Then the day before you want to visit, you have 2 opportunities to buy a car pass for the next day, 8am and 11am. Login in right at 8 or 11 to purchase the ticket.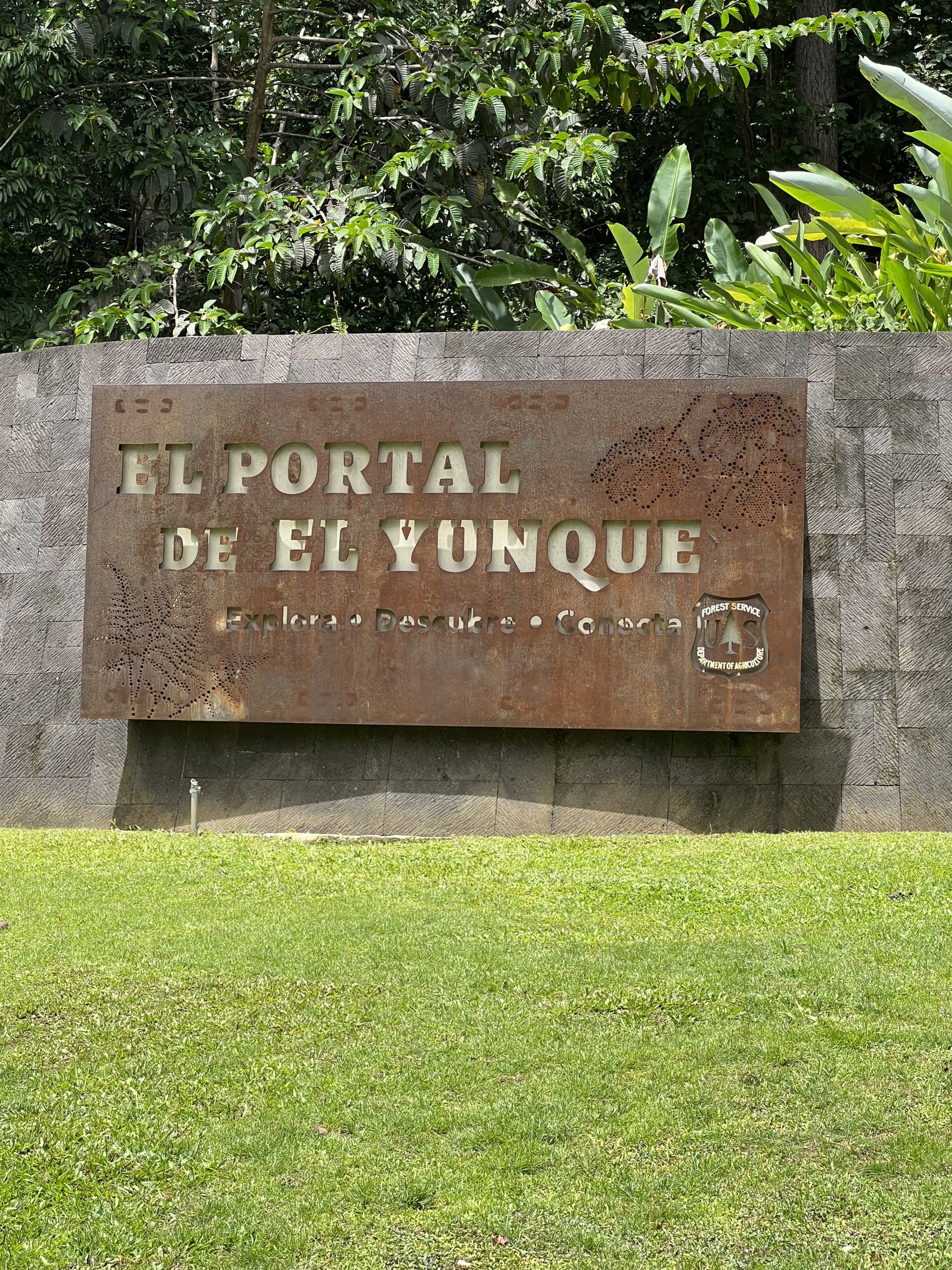 Bioluminescence Bay Night Kayak Tour – This was one of two activities for which we did book an excursion. The bus picked us up from the hotel and we went on a nighttime guided kayak tour. If you know me, I'm not really an outdoorsy person, and not much for open water, let alone DARK open water, so this was definitely out of my comfort zone, but I am so glad I booked it for my family. It was an adventure! There were 2 people per kayak, and the tour company, PR Access Tours, did a great job at providing instruction. It also helped that I was in the kayak with my oldest son who already knew what he was doing! 🙂 We kayaked out to a large open space, where the full moon made it hard to see anything glowing in the water, but the tour company improvised by passing around a large tarp to cover each party, so we could see the bioluminescence in the water. It wasn't ideal, but it was better than not seeing anything at all! Tip: Bring bug spray (this was the only time the entire vacation we encountered any mosquitoes), wear water shoes (not flip flops) and bring a towel and dry clothes to change into for the ride home.
Snorkeling – Another adventure for me, and I could write a short comedy script on this trip with guest appearances from the other people on the tour. But that's a story for another day, much better told in person! My youngest was starting to come down with a virus by this point in the vacation, so he and I chose to just stay on the boat, only getting out to swim when we docked at a beach for an hour. But we still had fun, enjoyed the beautiful scenery and water, and my husband and oldest had a great time snorkeling. I don't know how you can go to a destination like this with beautiful, clear water, and not get out on a boat for some snorkeling.
Beaches – Obviously whenever we weren't on an adventure or experiencing the culture and history of Puerto Rico, we were most likely at a beach or the resort pool. The convenience of our hotel beach made it an easy, popular spot, but we also drove to a couple other beaches.
Isla Verde Beach was very close to our hotel and was in an area that was a little more suburban. This beach was very calm and quiet and a nice place to go if you wanted to avoid waves and currents. It had a huge parking lot with a small fee. Tip: When we were there, they were closed on Mondays…found out the hard way. The sign looked pretty permanent so it may be a regular thing. Do your research before heading there.
Jobos Beach was hands-down our favorite beach. It was over an hour from our hotel but it was well worth the drive. Parking wasn't great and we just squeezed into a spot on the side of the road, but there were some cute beach bars to grab some food, it had the clearest water with fish swimming all around us, and had a breathtaking coral "mountain" to walk up. Pictures won't do it justice, so if you get a chance to visit, definitely spend a day at Jobos Beach.
Where to eat
We relied on friends who had already visited and even some who lived in PR to recommend great places to eat, so I'll highlight a few of them here.
Restaurant Raices – We ate at both locations and really enjoyed the authenticity. I liked the vibe at the Caguas location better, maybe because it was our first night in PR and we were fresh and excited, but it had more of a tropical island feel (we ate outdoors). The Old San Juan location had a super long wait but it was on a bustling street in San Juan. Both had delicious food.
Mi Casita Seafood – This was a true local joint, off the beaten path, recommended to us by someone who is FROM Puerto Rico, so we knew it was going to be good. This was when we learned that Puerto Ricans LOVE to have fun and love to take their time and enjoy their food. There was a fun group at the restaurant who brought their own instruments and would break out in song and celebration randomly throughout the evening. The atmosphere can't be captured in pictures.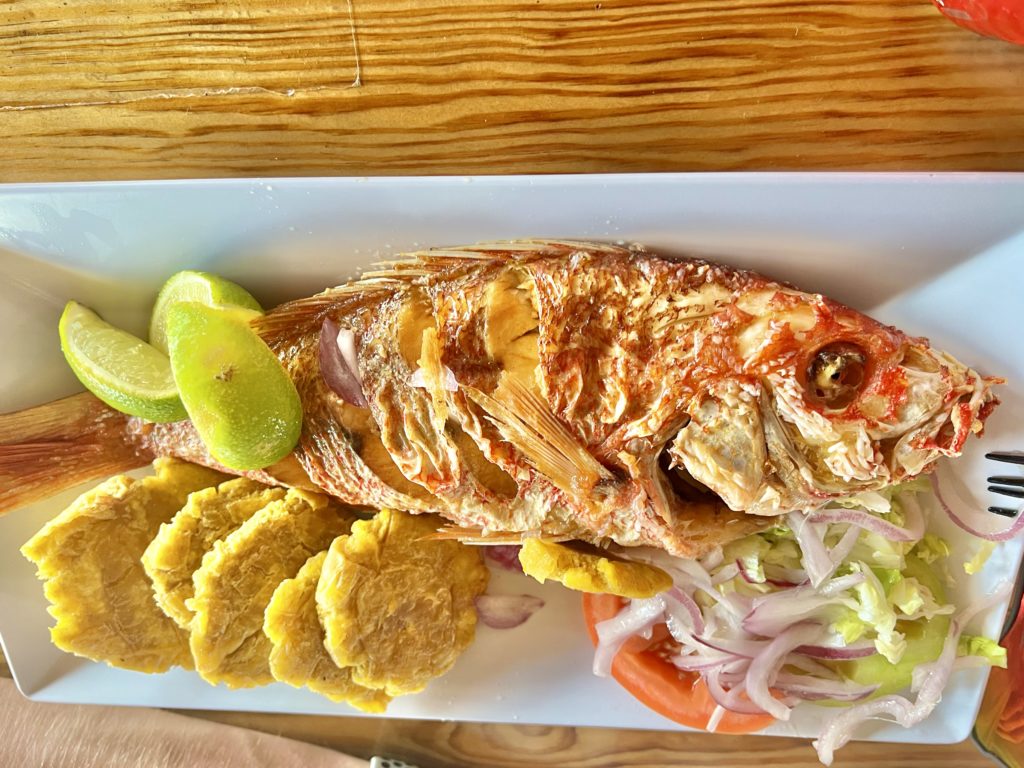 Waiter's Gastro Bar – You know the old, "don't judge a book by its cover?". Well don't pass by this unassuming restaurant on a random corner in San Juan. It's small inside, but the food was really good. The owner was awesome, helping us pick out our dishes, and it was walking distance from our hotel.
Anita's La Mamma Del Gelato – Of course I have to highlight a dessert place, and this one was the favorite. Don't leave old San Juan without visiting La Mamma's. I'll let the pictures speak for themselves.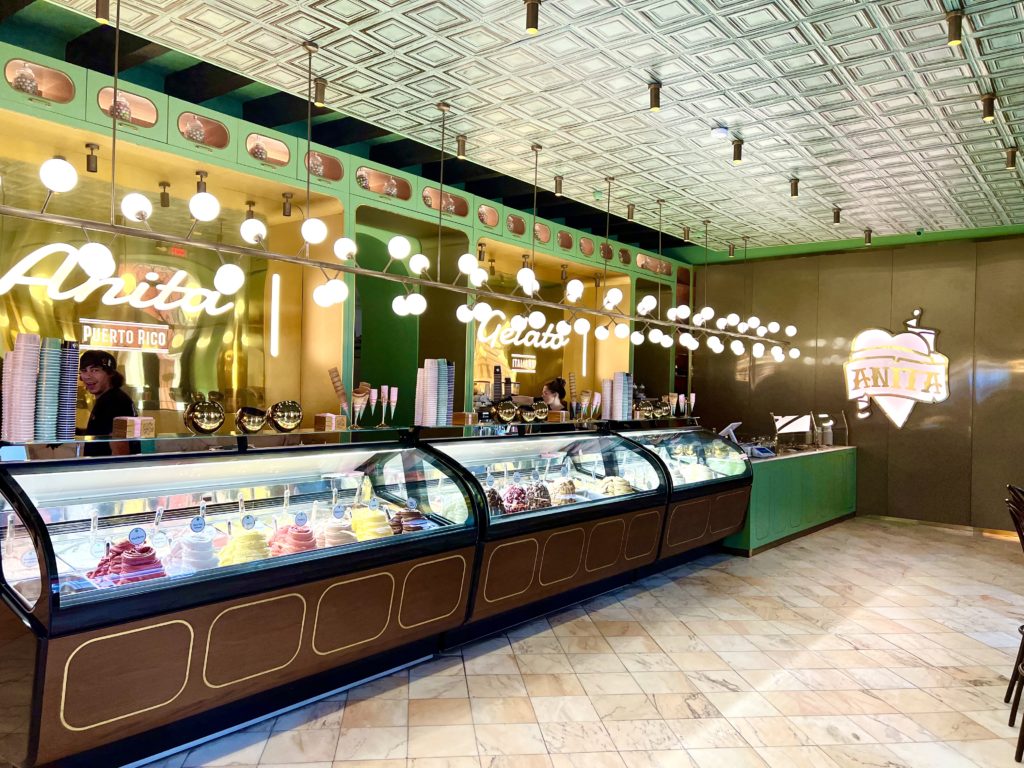 Coffee – And finally, it would be very remiss of me to not mention Puerto Rican coffee, especially considering we brought POUNDS of beans home with us as souvenirs (airport security actually laughed at us)! There was of course the usual Starbucks, but it was the cute local joints that were obviously the winners. There was Barista Squared, which was walking distance from our hotel, Kaffe Haus in Old San Juan, that had amazing coffee AND food, and Gustos, which was one of the few places we found that sold actual BEANS we could purchase to take home.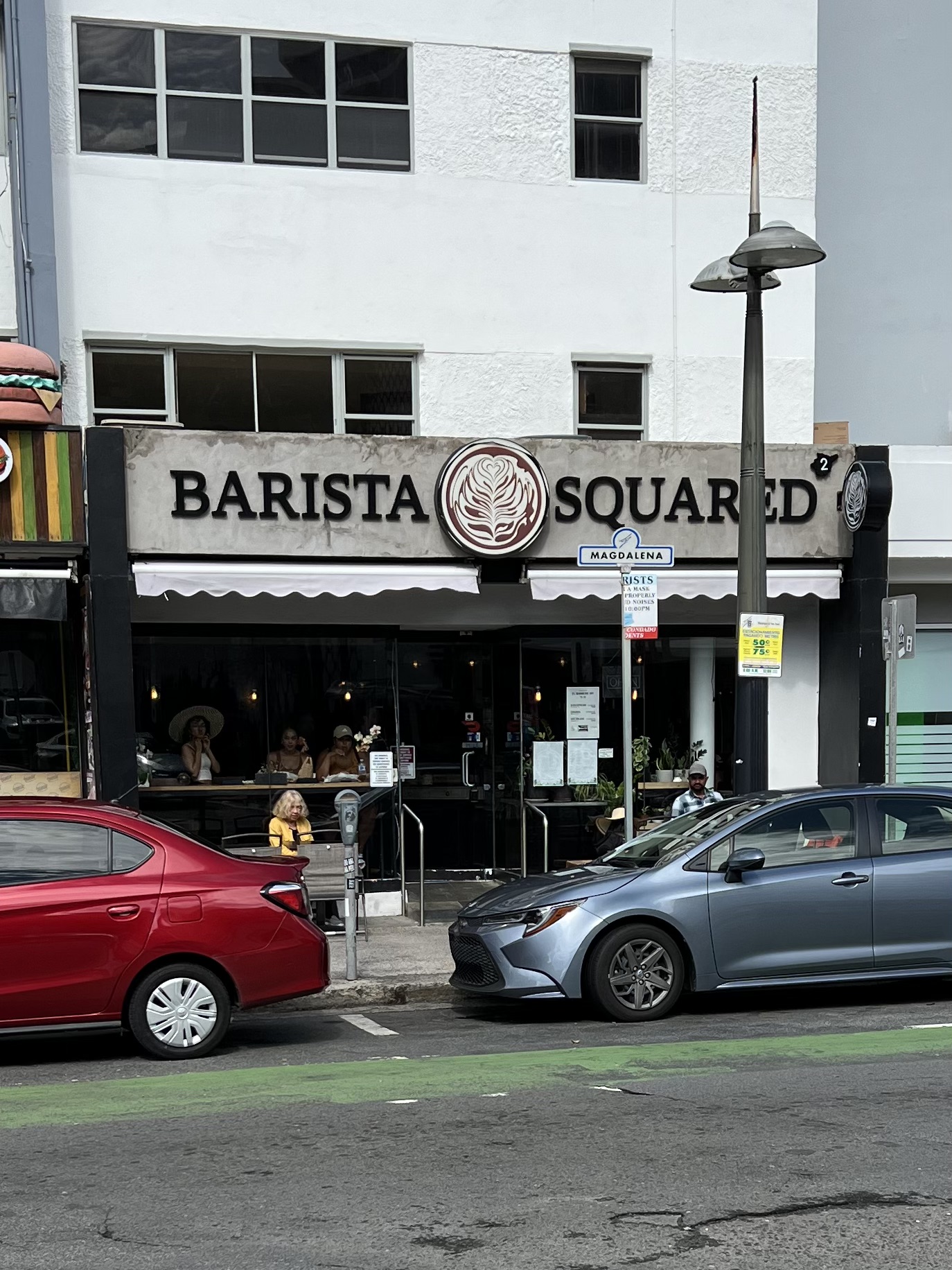 I think it's pretty obvious that we had an amazing time in Puerto Rico. I am so glad we took this vacation before my oldest heads off to college this month. While I know he will be back home and we will still take family vacations together, there's definitely going to be a shift with him beginning this next chapter of life. I am grateful for this time we spent together and my heart is so full.
Life is short. Take the vacation. ❤️