There's something about waking up to a clean sink that sets the tone for the day.
At night, I may leave our sofa a jumbled mess of throw pillows and blankets, I may leave things on the counter or the kitchen table, but one thing I hardly ever do is leave dirty dishes in the sink. I love waking up to a clean sink. It doesn't take long for it to accumulate dishes in the morning, but if it starts out clean, I feel like it's a fresh start to the day! So I thought I'd share this simple and easy DIY sink scrub I have started using every night to get my sink shiny and clean:
DIY Sink Scrub
2 cups baking soda
20 drops of essential oil
Add 2 cups of baking soda to a mason jar or similar container. Add 20 drops of your favorite essential oil and stir to evenly incorporate. Enjoy the smell of freshness for a minute.
Sprinkle generously in your sink and add a small squirt of liquid dish soap or pure castile liquid soap.
Scrub gently with a rag or brush and rinse. I like to dry my sink out with my hand towel which I toss in the laundry every night anyway. Then go to sleep knowing you will wake up to a clean, sparkly sink!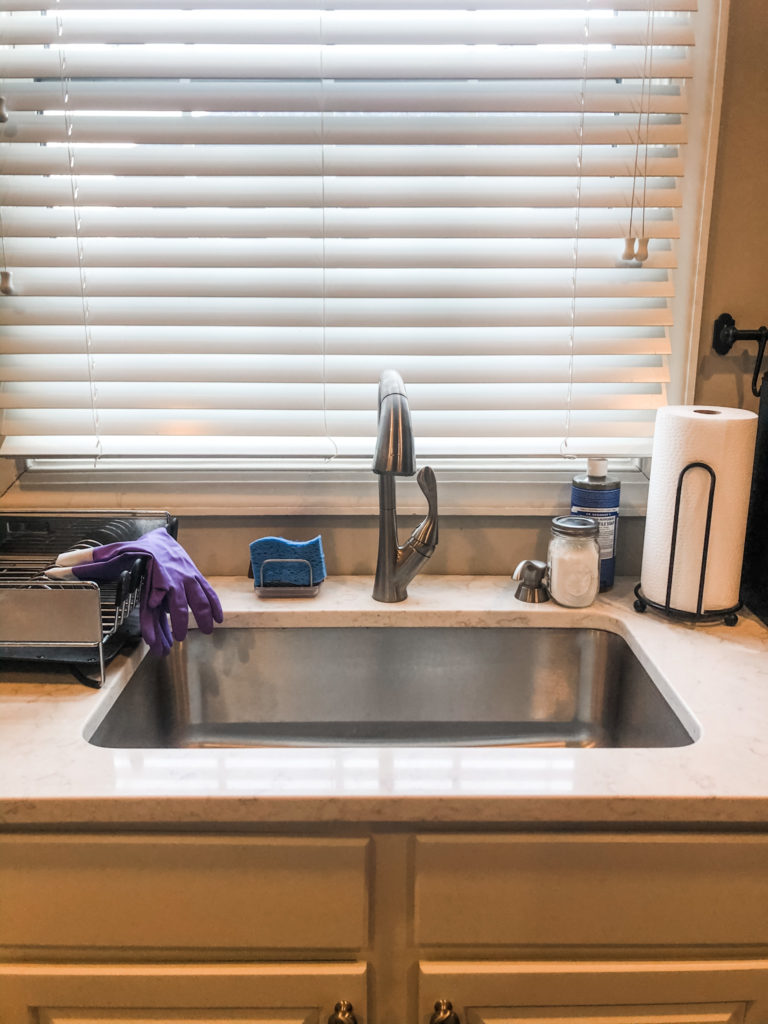 Super easy and simple for a happy, healthy home!